Ms. Wilson
SCIENCE
Learning is about asking the right questions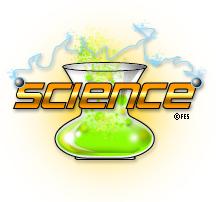 Classes

Chemistry

Physics

Physical Science
Calculators are required, they do not need to be graphing calculators but they need to be scientific.
Paper, pencils and a notebook will also be needed.
Physical Science- Between now and the semester end, we will cover temperature, heat , light, waves,sound and electricity.
Chemistry-Naming compounds which will lead into reaction types and balancing equations
Physics- Forces, Work and energy, Momentum and collisions, Circular motion and gravitation will be covered by semester end.
Grading policy-The tests count for 100 points each and the student work and labs count for how ever many points are available. For example if there is a 10 question quiz, it would count as 10 points. This normally works out so that the tests count as approximately 50 % of the total grade and class work, homework and quizzes make up the other 50%.
ATTENDANCE IS PARAMOUNT TO SUCCESS