Ms. Wilson
SCIENCE
Learning is about asking the right questions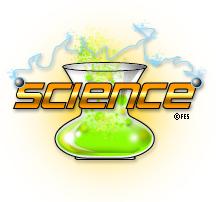 Classes

Chemistry

Physics

Physical Science
Calculators are required, they do not need to be graphing calculators but they need to be scientific.
Paper, pencils and a notebook will also be needed.
Physical Science- the topic in physical science is Forces and Motion. After we spend quite some time on this topic, the students should be able to explain and predict interactions between objects and within systems of objects. We will explore two main ideas: forces and motion and types of interactions.
click on the link below to view the frameworks
Chemistry- topic is matter and chemical reactions. Students will be able to answer questions such as :
How can the structure and properties of matter be explained? How do substances combine or change to make new substances? How can patterns be used to characterize and predict chemical reactions?
click on the link below to view the frameworks
Physics- the topic is motion. The students will be able to create models of forces, including vectors to describe and predict behavior of a system; use mathematical representations of Newtons laws to predict electrostatic and gravitational forces; understand the relationship between acceleration and forces and orbiting objects motions.
click on the link below to view the frameworks
Grading policy-The tests count for 100 points each and the student work and labs count for how ever many points are available. For example if there is a 10 question quiz, it would count as 10 points. This normally works out so that the tests count as approximately 50 % of the total grade and class work, homework and quizzes make up the other 50%.
ATTENDANCE IS PARAMOUNT TO SUCCESS